Sensors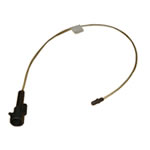 As a leader in the industry, Duke Brakes carries a wide variety of sensors that were designed in conformity with the international standards of quality. Whether you are looking for brake status sensors, pads wearing sensors or any other type of sensor, our technicians will work with you to find the right product for your brake model and application.

You have any questions?

Contact us to request more information or to place an order.