Industrial Brake Installation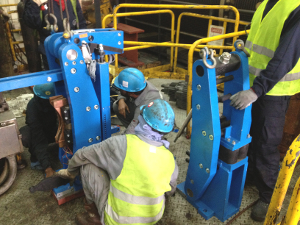 As an industrial brake specialist, we provide installation, repair and maintenance services for the most popular AC and DC brakes on the market. Our certified technicians will ensure that the installation of your brake is made in compliance with all local safety codes and that all wiring and electrical connections comply with the NEC and electric codes in effect.
Contact us our for more information or to schedule a service appointment.
Duke Brakes Worldwide