Industrial Brake Repairs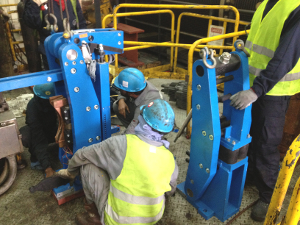 As industrial brake specialists, we provide brake repair services such as coil rewinding, brake relining and rebuilds for most of the world's leading brands.
Because we have a wide variety of parts in stock, we can provide a fast turnaround and save you costly delays. More importantly, our CSA certified technicians will ensure that all all mechanical components are in good working order and that you can operate your brake equipment safely.
Please contact us if you have any questions or if you wish to schedule a service appointment.
Duke Brakes Worldwide