Industrial Brake Maintenance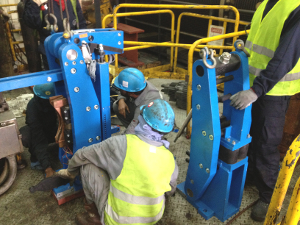 Duke Brakes provides industrial brake maintenance services such as brake relining, calibration, cleaning and coil rewinding for the world's leading brake products.
Because we carry a wide variety of replacement parts in our warehouse, we can save you costly delays by replacing broken parts and equipment in a timely manner. Our technicians are CSA certified and will ensure that your braking system can operate safely.
Contact us to speak to a representative or to schedule a service appointment.
Duke Brakes Worldwide